Hello everybody! Good to have you here once again. Here at All Free Ck, we are always looking to bring new patterns, new ideas for you to be inspired to continue creating beautiful things out there too.
   See also other free patterns here ➡ 📲🧵🧶
If you, like us, are crazy about quilts, you already know that each one of them has a different charm. Here we say we never have enough quilts.
Even more so knowing that they look beautiful in all environments.
Depending on the colors, we can fit them into different decorations and make the room even more cozy.
With the Labyrinth Quilt it couldn't be different, this model has a very interesting pattern that leaves this overlapping effect.
You cannot identify where the beginning of the drawing is, how the squares fit together, it looks very beautiful.
To make it stand out even more, these two squares should be different colors. If the colors are the same, we still have these effects, but without any contrast.
   See also other free patterns here ➡ 📲🧵🧶
Details like that we learn over time, with new models we learn and patterns we read. We seek to bring a sufficient number of models for you to learn and be able to choose the ones that you like the most.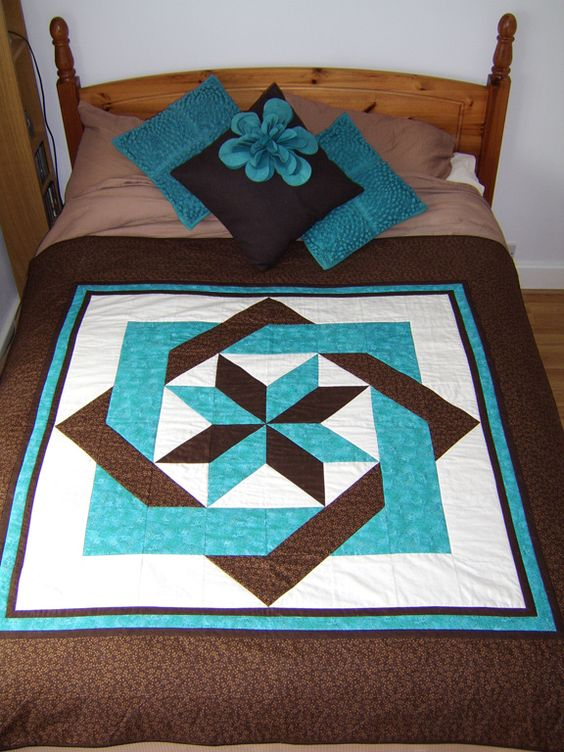 Image / Pattern / Tutorial: My Patchworld
But whenever possible, it's worth taking a look at all the patterns. Remember that each craftsman uses a technique, has a tip that makes the process easier for him and can make it easier for you too. You can adapt them to your everyday life and make everything simpler. With the labyrinth quilt we can leave our bed well-made, the sofa very cozy and the outdoor area more comfortable on colder days.
Here we will learn how to make a block. It's not big enough to cover the entire bed, but we can add a border to complement the quilt. For this, choose colors that complement or are already in the block, so it looks like a continuation of the labyrinth.
It is worth complementing with colorful pillows that make everything even more incredible. Ready to get started? Come learn this beautiful model and don't forget to talk to us here in the comments, I want to know what you think and what you want to learn.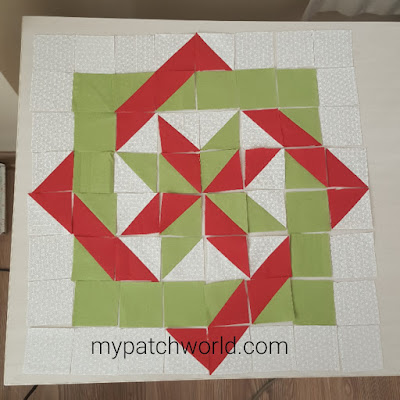 See also other free patterns here ➡ 📲🧵🧶