Hi everyone! What a pleasure to welcome you here, welcome to All Free Ck.
   See also other free patterns here ➡ 📲🧵🧶
Here is the perfect space for those who want to learn new techniques, venture into new models, and be inspired to continue this very relaxing practice that is crafts.
Tell me how your year has been, the first month is practically over. Now, almost everyone is back to their normal routine.
Are you managing to keep up with the practice? I always like to remember that for crafts to be pleasurable, there can't be too much pressure.
Do it in your time, but be sure to practice. This is the only way to improve and make more complex pieces.
But today we separate a pattern for everyone, beginners to experts. The Fold'n Stitch Wreath is this beautiful model that you can use in different ways.
Look at that beautiful model, full of details, reliefs and very apparent folds. It seems to be a flower, each fold with the necessary volume to have the highlight in each one of them.
This piece is often used as a garland and gains even more prominence at the end of the year, even more so when we choose fabrics with thematic prints.
   See also other free patterns here ➡ 📲🧵🧶
But you can also make this a centerpiece. In the photos you have an idea of ​​how to compose the decoration of the environment.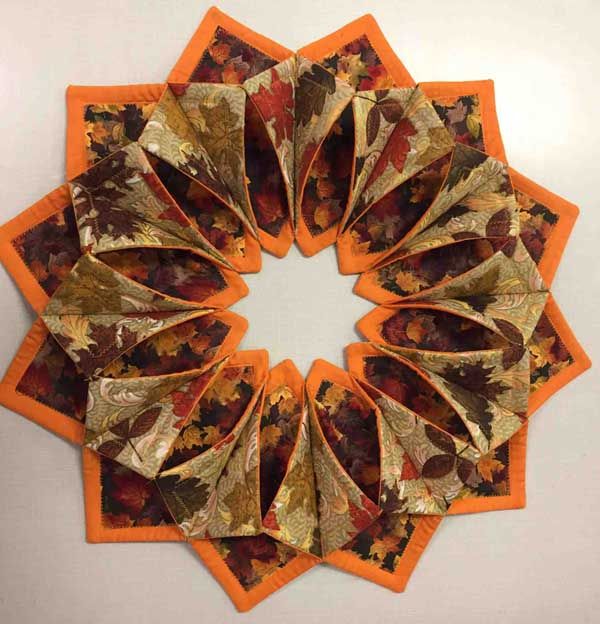 Using fabrics in classic colors or with free theme prints, you have a decorative item for every month of the year. To make it, you will need a paper suitable for this type of craft. Rest assured that they are very easy to find and do not have a very high cost. In the step by step that we separated, you will have access to the video tutorial. Always see it a first time before starting to assemble.
Then it's the fun part, choosing the fabrics, putting together the combinations and then it's time to sew. See the measurements you will need, mark the fabric and cut all the parts. Working as if it were a production line saves you time because you start and finish a process before moving on to the next one. Do you usually do that too? Tell me about it in the comments, as well as your thoughts on the fold'n stitch wreath. Come on, let's make art!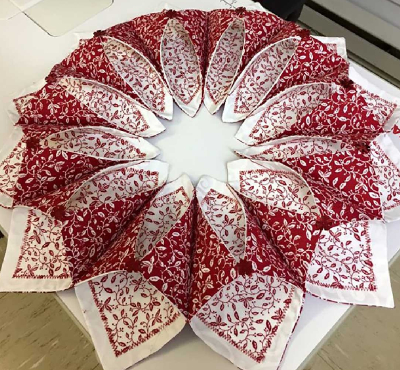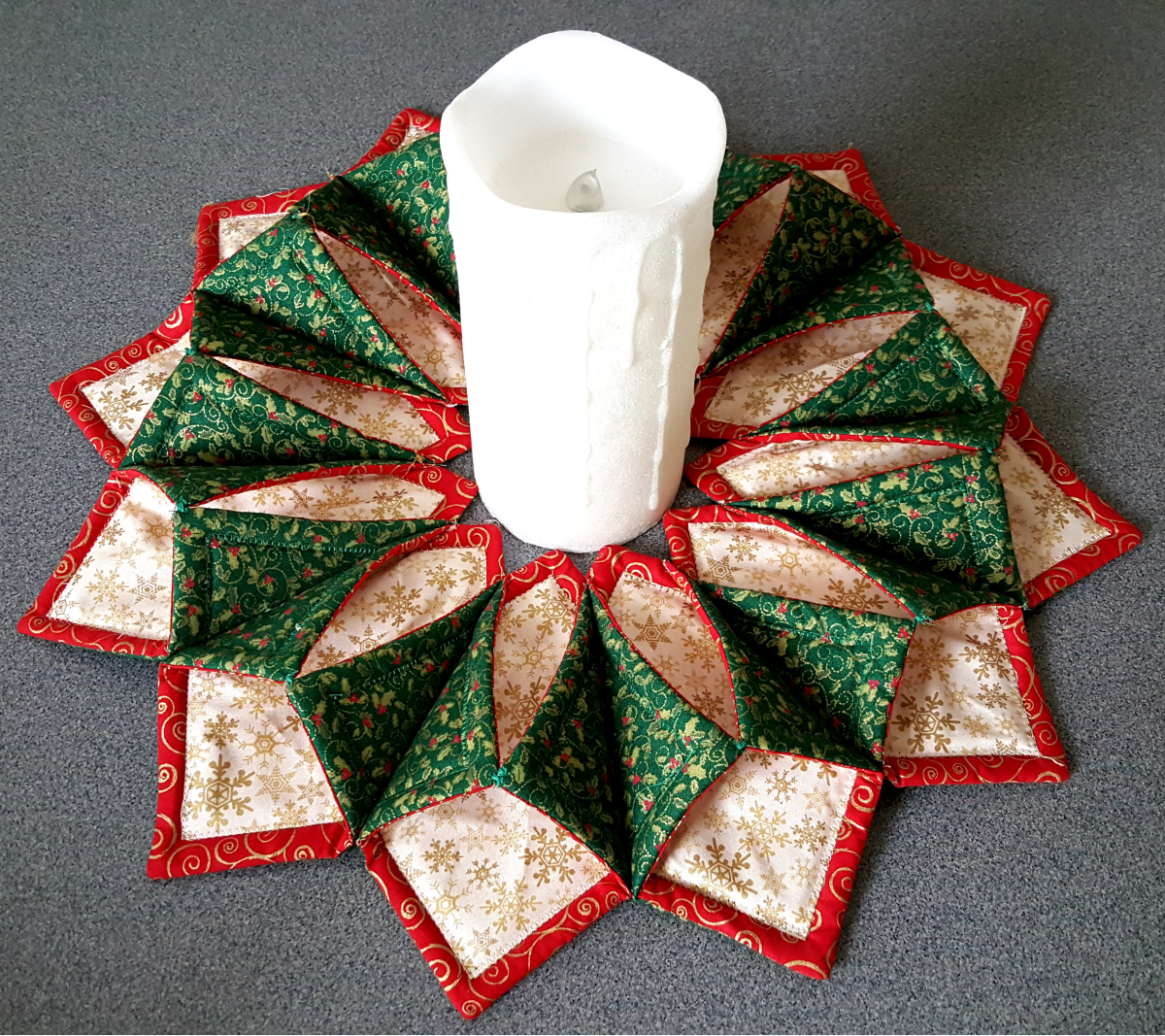 See also other free patterns here ➡ 📲🧵🧶