Hello loves! Ending the first week of the year and I want to know how you are. Enjoying the holidays, the family? Are you back to normal activities or are you still in the planning week? Everyone needs a few days to relax, it's the only way we don't freak out during the year. My break is called crafts, and I love these moments. That's why I want to share with you one of the projects I did last year, the Journeys Fat Quarter Quilt.
Yes, it's a Christmas quilt and I know it's already past that date, but I couldn't leave out this beautiful and delicate model. In addition, the quilt gains this theme due to the chosen fabrics. When we use colors and prints that refer to a special date, it is normal to associate it with that celebration. If you want a more timeless quilt, for all year round, you can use more neutral prints.
And since we have options in stores, a world of possibilities. If you're just entering this world of quilt, patchwork, sewing, it's normal to get a little lost. We already want to buy a little of each fabric, test the combinations, see how the combination of different fabrics behave. But calm down, at first you don't have to spend so much. It is even recommended not to do this. As you choose the projects you are going to do, go acquiring the necessary materials.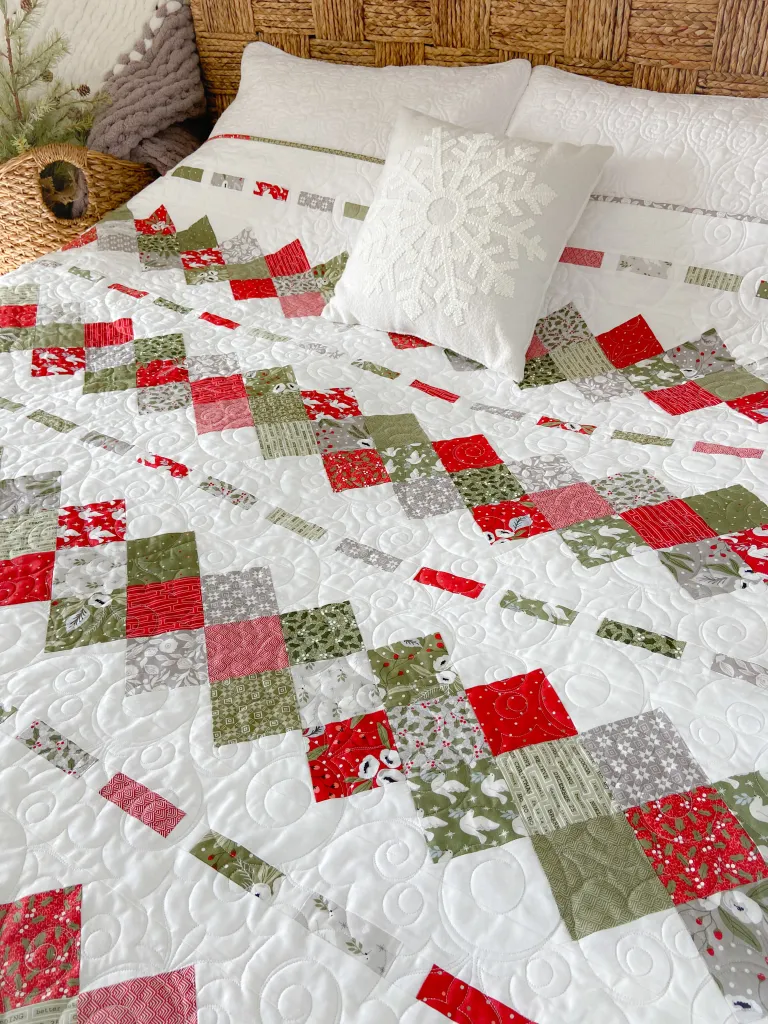 Image / Pattern / Tutorial: Carried Away Quilting
In addition to not spending everything at once, you won't need a lot of space to store everything at home. Returning to the pattern, in the pictures you can see some of the prints and colors that make up the quilt. They are very delicate prints that follow the theme and the proposed colors. One of the most important details that cannot go unnoticed is the contrast of the fabrics. As much as they have some details, the white part is not predominant in any of the prints. This makes them stand out when sewn onto lighter fabric.
When joining the squares, be careful not to make two colors too close together. For example, between two green squares, use a red, gray pattern. And we always have the pattern to use as inspiration and follow the tips described there. This idea is available at Carried Away Quilting. Take this idea as inspiration to create new quilts, Christmas or otherwise. I'm sure you'll create many combinations from the Journeys Fat Quarter Quilt. Tell us what you thought. We hope we have an amazing year together!