Hi my loves! We are starting another year together. I am so happy to count on your company. I hope you took advantage of a few days to rest and put your ideas in order. Days like this are very important for us to stay calm and plan for the next few days. Tell me how things are out there, have you written down the goals, the projects for the year? I hope that among them there is a lot of crafts out there.
And you already know, here is the place where you will find a lot of amazing ideas and patterns. To start the year off right, let's make the Car Seat Poncho. Look what a great idea, perfect for keeping the little one cozy and warm. I had not seen a model like this and I was very curious to learn. And believe me, it's an easy pattern to make, that doesn't need a lot of materials and that you can do in a weekend.
Despite the name, this poncho is not only for use on the car seat. When you reach the desired place, the child can stand up and stay warm. And ponchos are amazing, extremely comfortable pieces that don't restrict their movement. It ensures an elegant and creative look in these lower temperature periods. With that in mind, when choosing the fabrics you are going to use, choose those that are warmer. Wool, soft, flannel, are great options. Pay close attention to the touch, make sure the fabric does not scratch the skin.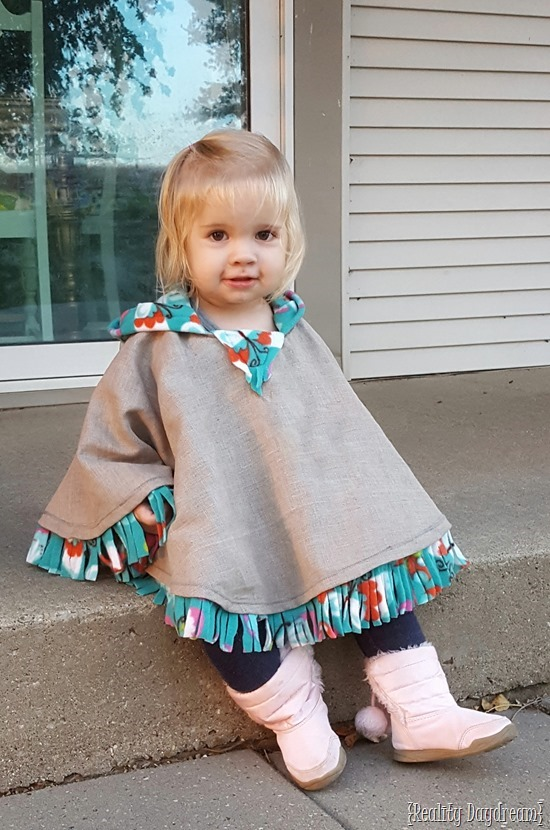 Image / Pattern / Tutorial: Reality Daydream
The little ones are more sensitive, so this care must be redoubled when making clothes for them. Another thing you should pay attention to is the pins. It is normal that we need several when making the clothes, but make sure that you remove them all before trying them on the little ones. As for the sizes, it is easy to change the measurements. You will see that the piece is practically a circle with a cut in the middle.
By increasing the size of the circle, you will have a larger poncho. For a smaller poncho, just make it smaller. Let's start? Come see the pattern available in Reality Daydream. This poncho car seat is perfect for your little ones, to give as a gift or to sell. Crafts are an incredible way to earn that extra income, how about trying it this year? Come tell us what you think here in the comments. Let's make this year wonderful!