Hello everybody! Closing out another week together. How is everything there? Did you manage to do any pieces this week? Quilt, block quilt, crochet? Here you will find all these options and more. Feel free to suggest something too, our comment box is always there for you, we'd love to hear from you. To close the week with another quilt, come and learn the Binding Tool Star.
Look how incredible, the color combination of this quilt is wonderful. With a darker background, all other colors stand out. Contrast is the tip here, keeping the difference between prints and colors, you can't go wrong. A new year has started and we have a lot of new people here. We were very happy with that and, as we are learning to quilt, how about we go over those basic tips?
We always end up learning something new and sharing it with other people is what makes the journey more fun. On the first visit to the store, we want to buy a little bit of everything. But you don't need to invest a small fortune initially. And you don't need to buy a fancy quilting machine to make gorgeous quilts. Purchase a rotary cutter, cutting mat, reliable sewing machine, scissors, thread, and fabric for your first project is enough.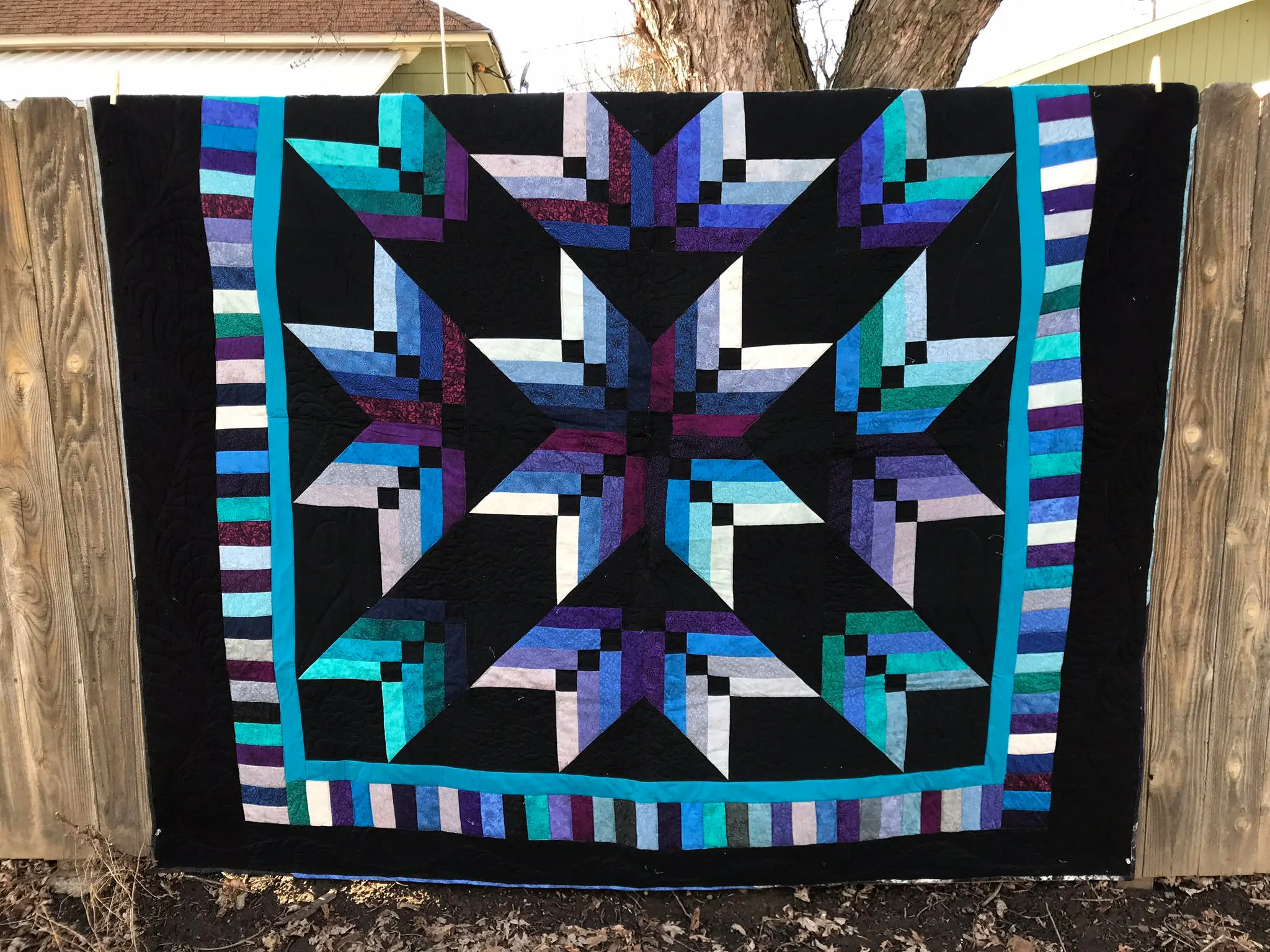 Buying too much fabric or too many gadgets can make you feel overwhelmed. The standard when quilting is to use a ¼" seam allowance on all your pieced blocks. If you are a beginner, it may be helpful to use a larger seam allowance such as ½". Pre-wash your fabrics when you bring them home from the store, it can prevent your fabric shrink. Some people like the "quilt crinkle" texture, in that case only wash the fabric after the quilt is ready.
Fabrics can release excess dyes that are not what we want. Don't forget to double-check your measurements before you cut. This tip especially rings true for those who are just starting. It may take you a little longer to cut your pieces, but you will be happy when you've cut everything at the right size the first time. I'll leave here the binding tool star pattern. If you have any doubts after watching the video tutorial, you know you can count on us, comment below. I wish you all a great weekend, see you soon.