Crochet is an art form that has delighted crafters and enthusiasts for generations.
One of the most popular techniques within this universe is square crochet, which allows you to create different pieces from small interconnected modules.
One of the most beloved and versatile patterns is the Crochet Flower Square.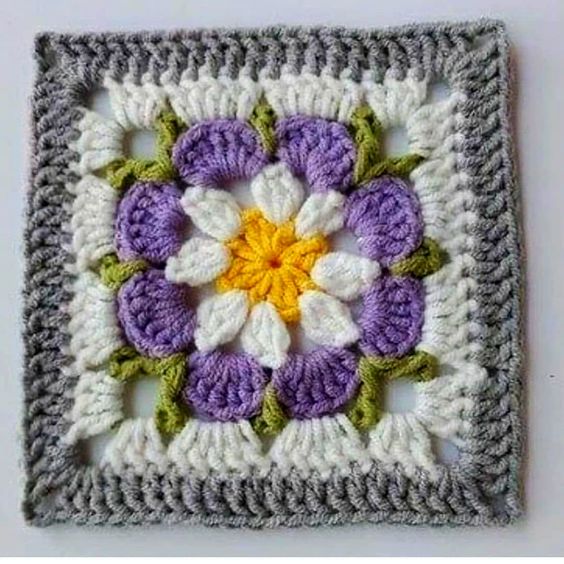 In this article, we explore this enchanting pattern, providing a step-by-step guide and detailed instructions for crocheters of all skill levels to create beautiful pieces using this floral motif.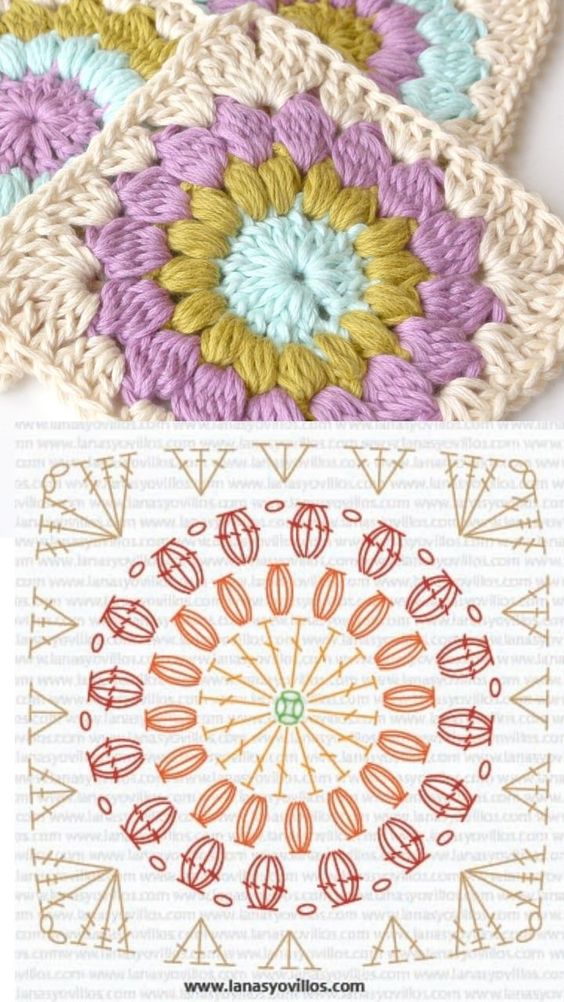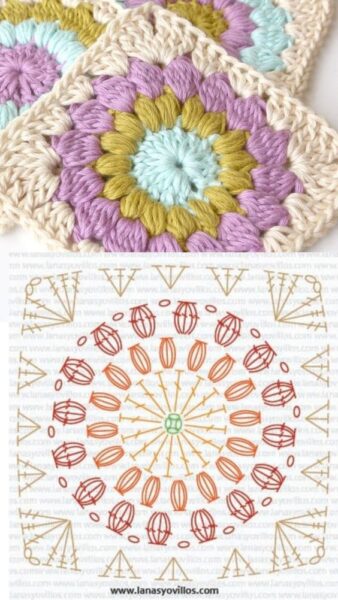 The Beauty of the Crochet Flower Square
The Crochet Flower Square is a true masterpiece of creativity and manual dexterity. Combining classic crochet elements with the beauty of flowers, this pattern stands out as a versatile option for a wide variety of projects.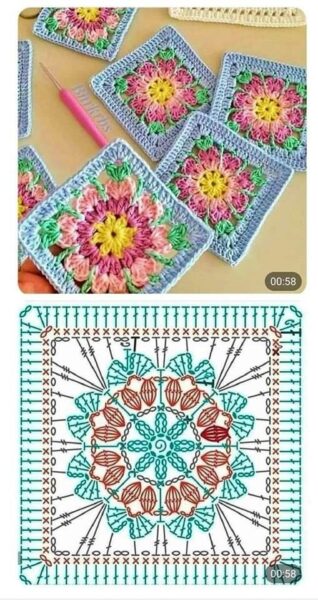 From throws and bedspreads to throw pillows and clothing, the Crochet Flower Square adds an artistic and romantic touch to any creation.
One of the most fascinating features of this pattern is its adaptability.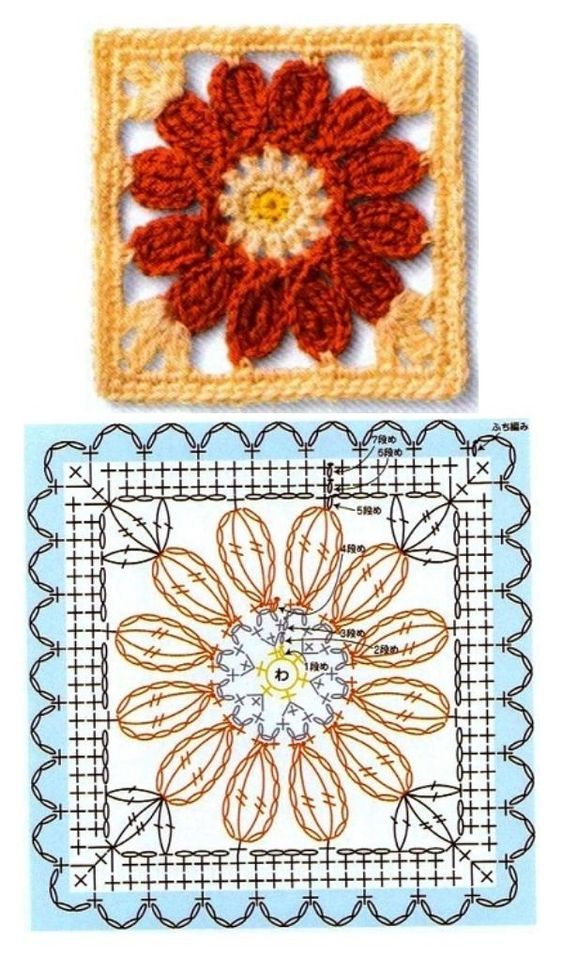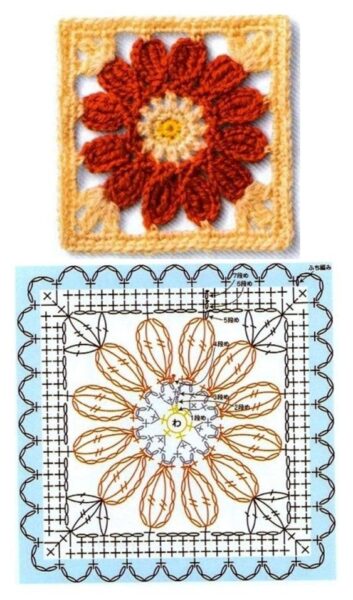 By creating different flower squares, it is possible to play with colors, sizes and arrangements, providing endless creative possibilities.
Furthermore, the careful execution of the stitches allows every petal and detail of the flower to stand out, resulting in a stunning final piece.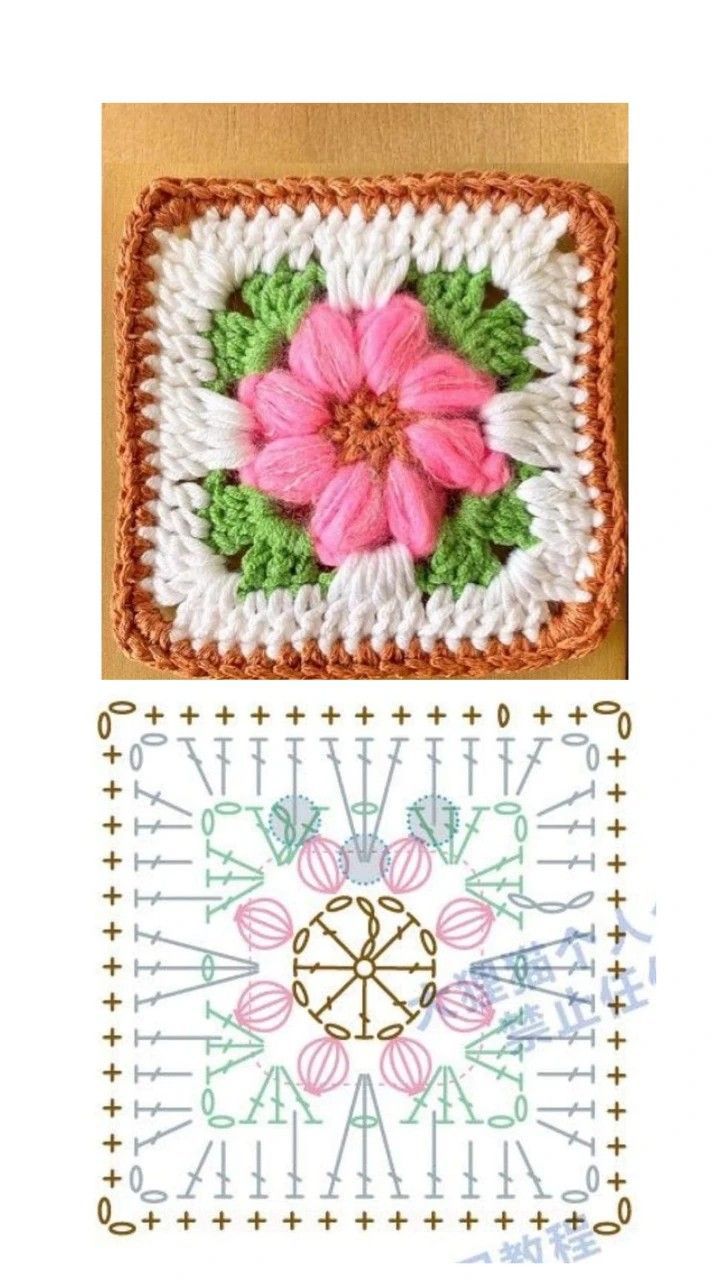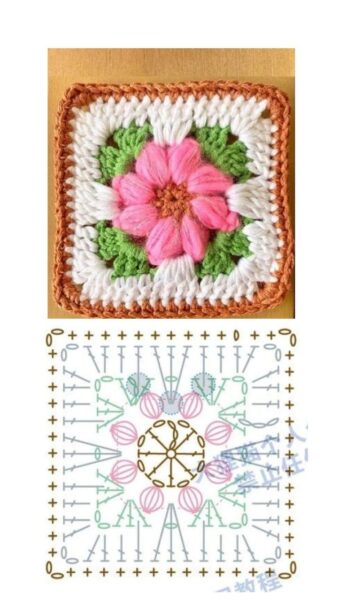 Required Materials
Before diving into making the Crochet Flower Square, it's important to gather the necessary materials.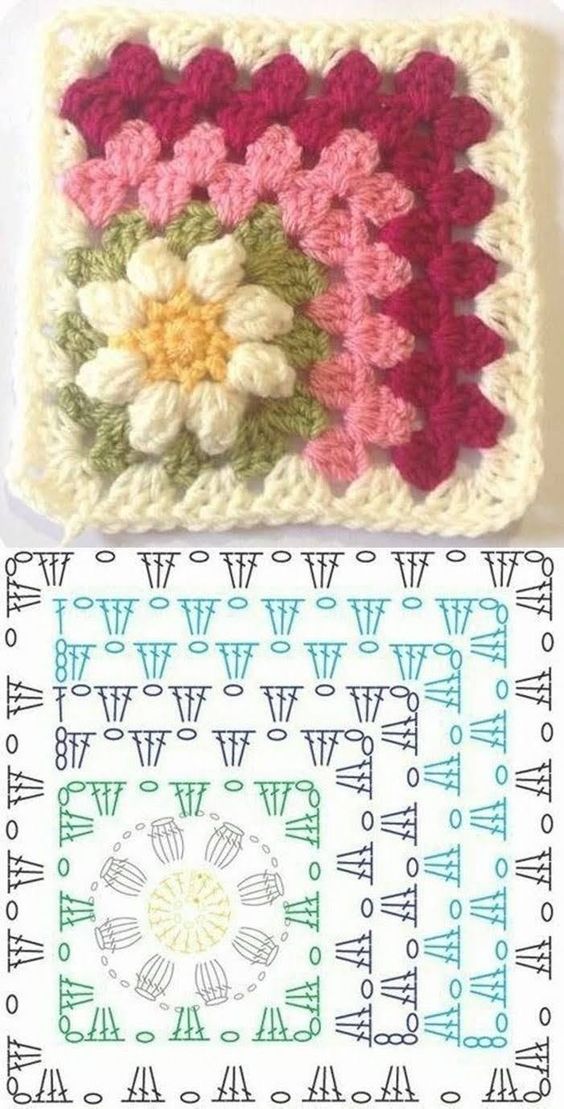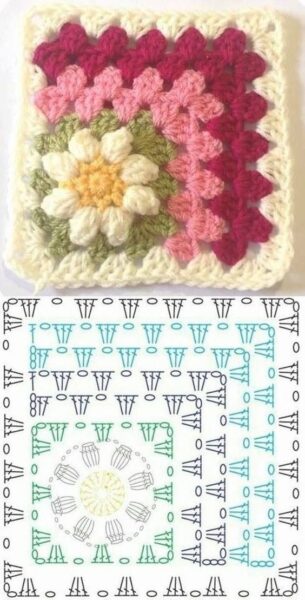 Fortunately, this pattern does not require complex or hard-to-find equipment. Here are the basic materials you will need: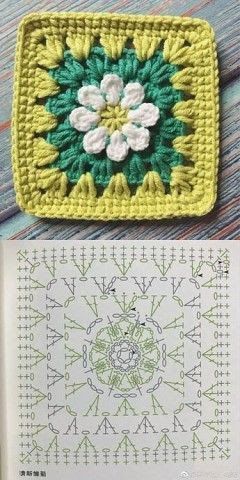 Crochet Yarn: Choose a suitable crochet yarn for your project. Cotton yarn is popular for its texture and durability, but you can also opt for wool or acrylic depending on your end use.
Crochet Hook: Choose a hook that matches the recommended size for your yarn. Generally, the yarn package will indicate the suggested needle size.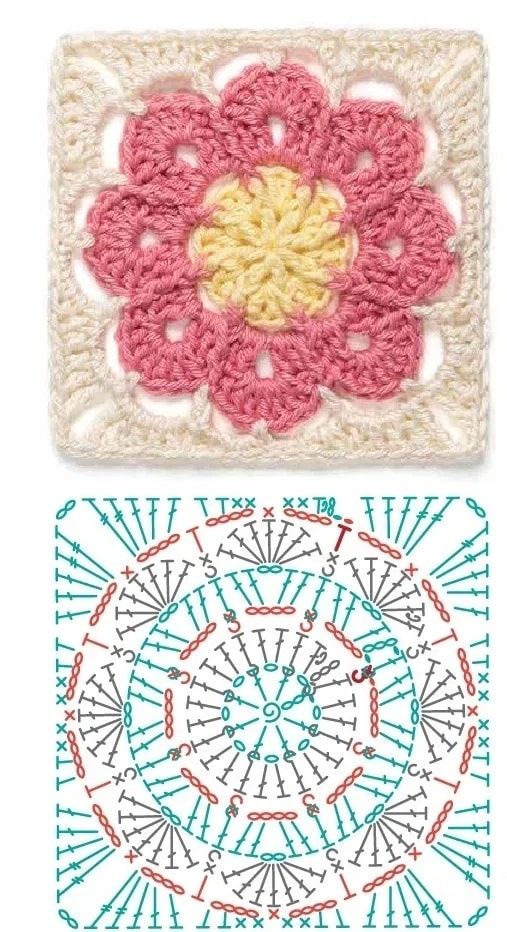 Scissors: A sharp pair of scissors is essential for cutting the thread after completing the stitches.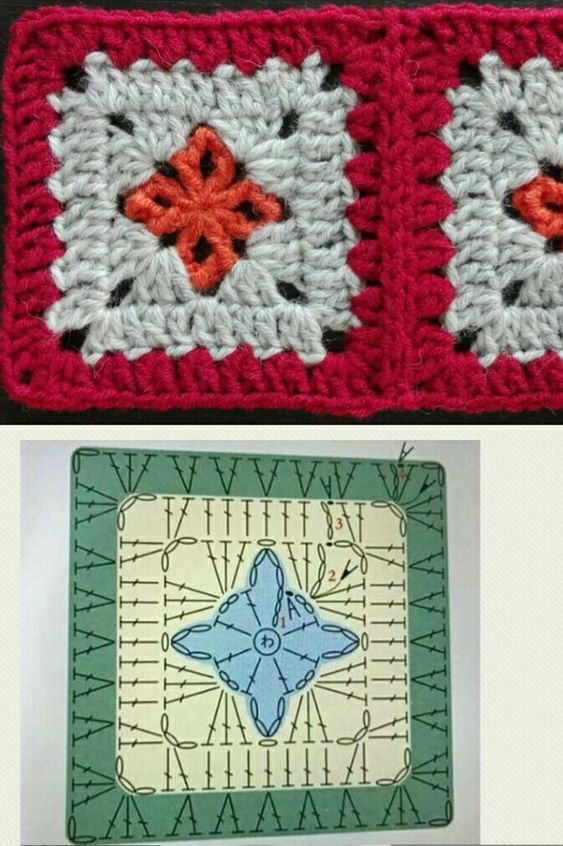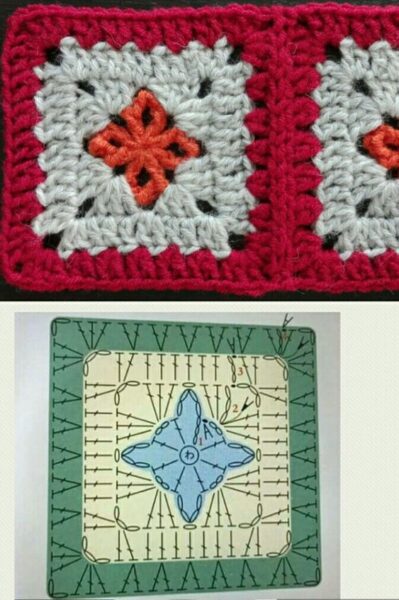 Stitch Markers: Optional, but useful for marking specific stitches during the pattern.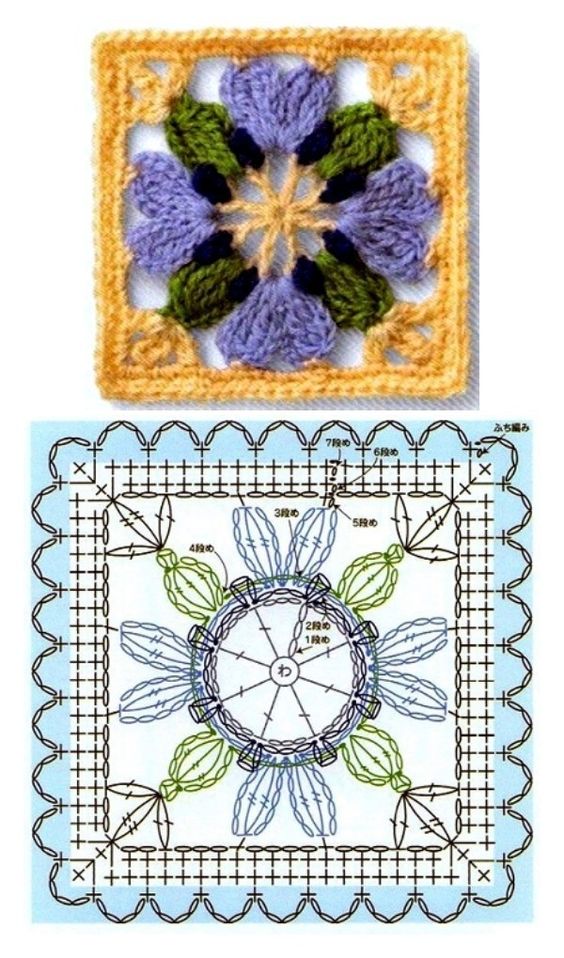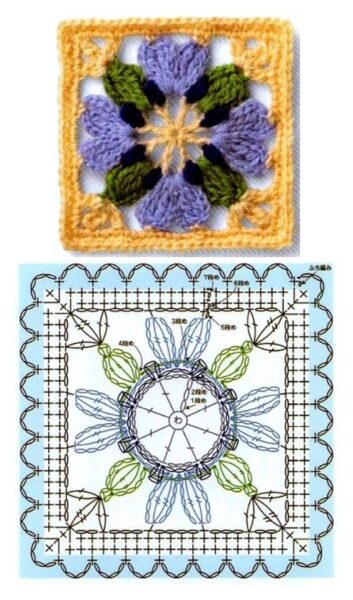 Finishing Accessories: Depending on the project you plan to create with the flower squares, you may need buttons, ribbon, and other decorative details.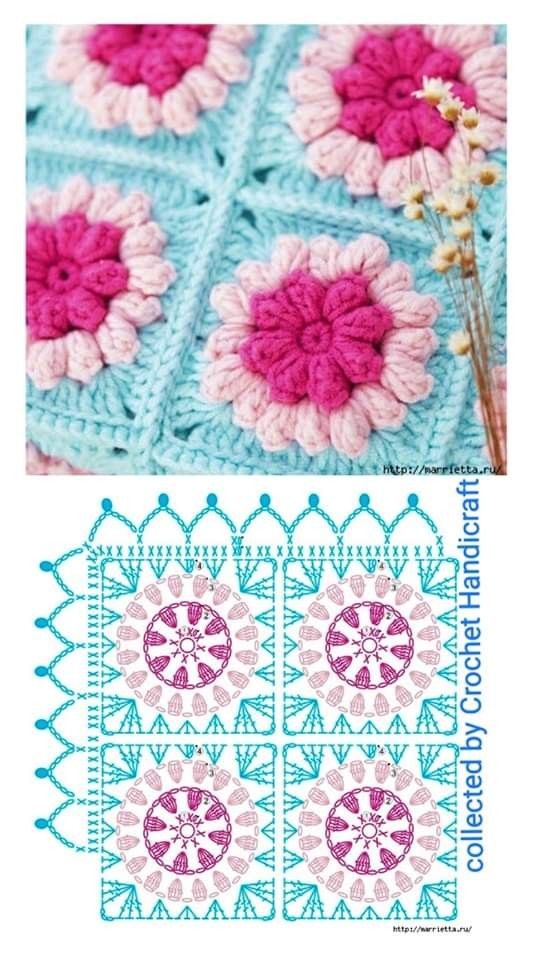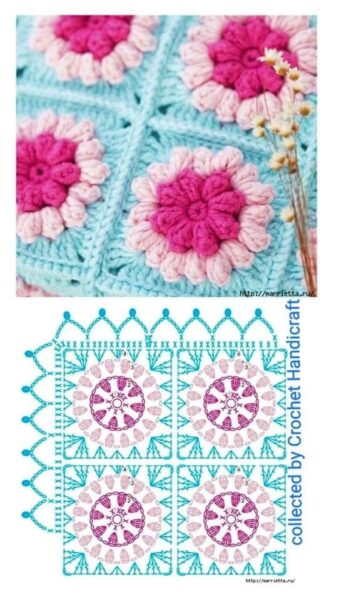 Step by Step Pattern
Now that you have your materials ready, it's time to dive into the Crochet Flower Square creation process. Follow these steps carefully for the best results:
Note: This pattern assumes you already have basic crochet knowledge, including basic stitches like chain (ch), single crochet (sc), double crochet (dc) and slip stitch (sl st).
Step 1: Magic Ring
Start with a magic ring. To do this, take the end of the thread and wrap it around the middle and ring fingers. Insert the hook through the loop and pull the yarn up to form a loop. Work a little chain to lock the ring and proceed to the next step.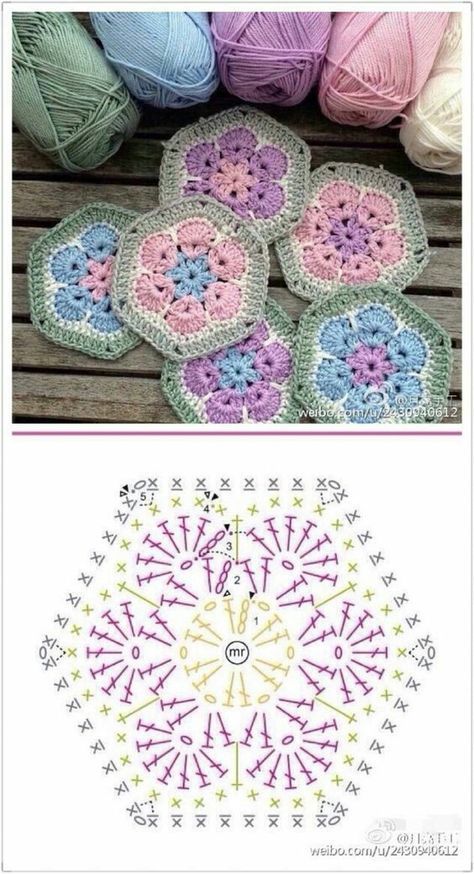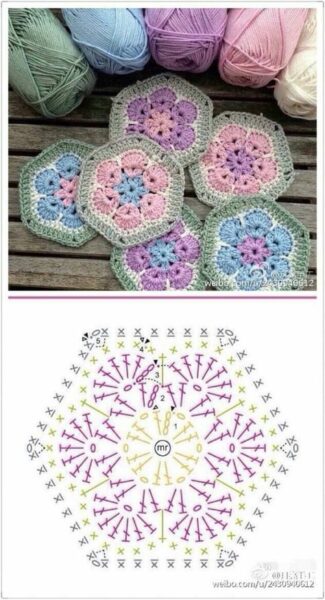 Step 2: Flower Petals
On the magic ring, work the following set of dots to form each flower petal:
Initial petal: Make 1 chain (ch), 1 double crochet (dc), 2 chains (ch), 2 double crochets (ch), 2 chains (ch), 2 double crochets (tr), 2 chains (ch), 1 double crochet (dc), 1 chain (ch), 1 slip stitch (sl st).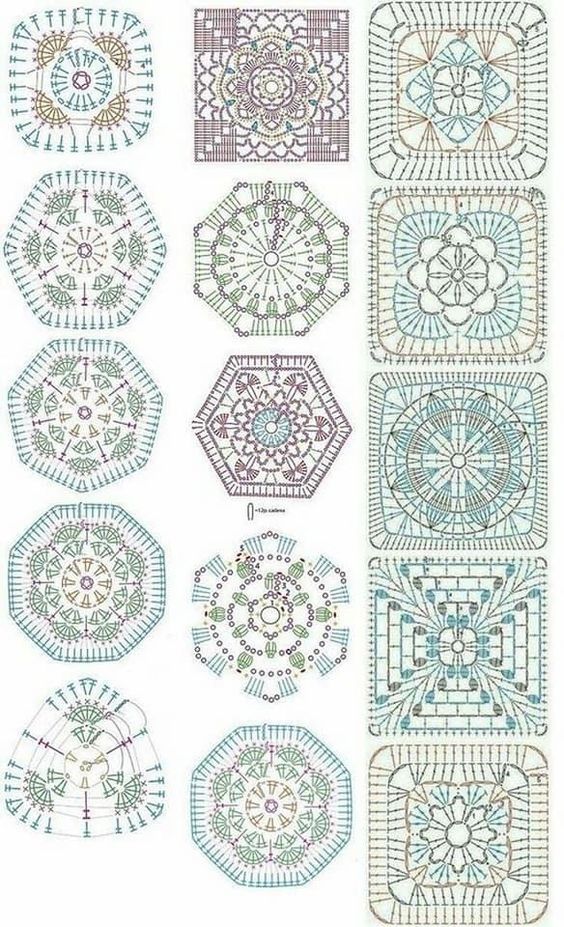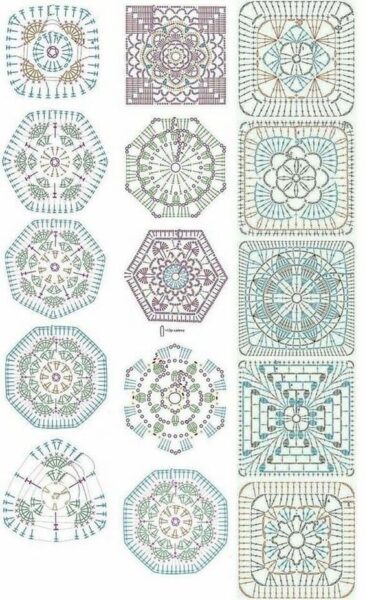 Repeat the above sequence 4 more times, totaling 5 petals. Be sure to separate each petal with a slip stitch (sl st) in the spaces between the petals.
Step 3: Finishing
After completing the 5 petals, finish the square with a last slip stitch (sl st) in the space between the petals.
Then cut the yarn and pull it through the stitch to secure.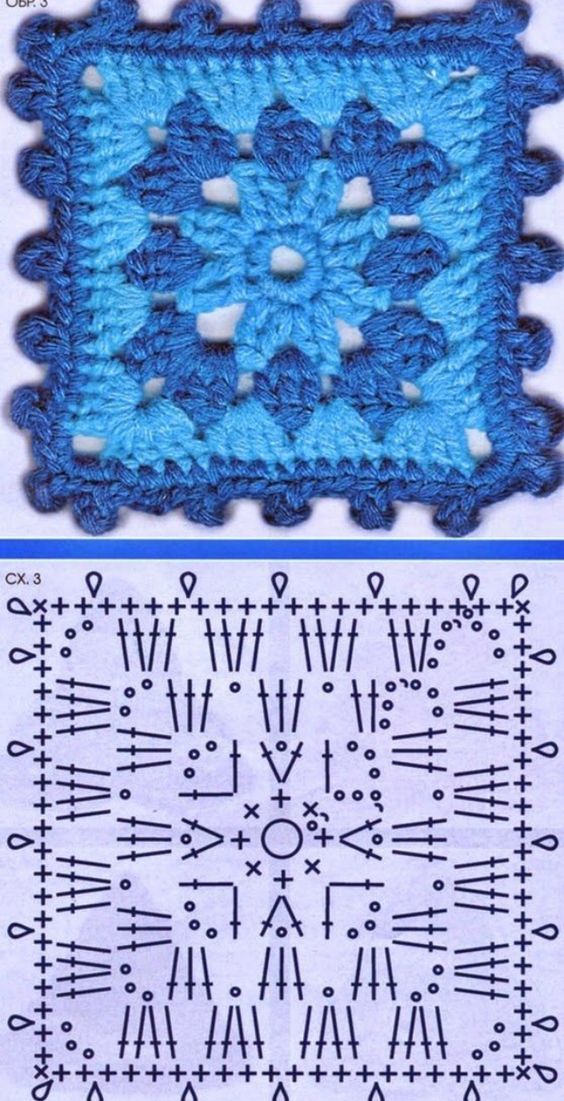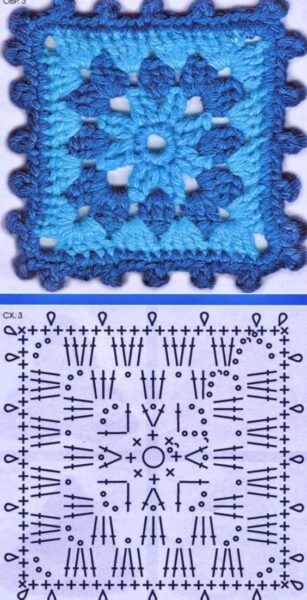 Inspirations and Projects
Now that you've mastered the Crochet Flower Square pattern, it's time to explore the myriad ways you can apply it to your projects.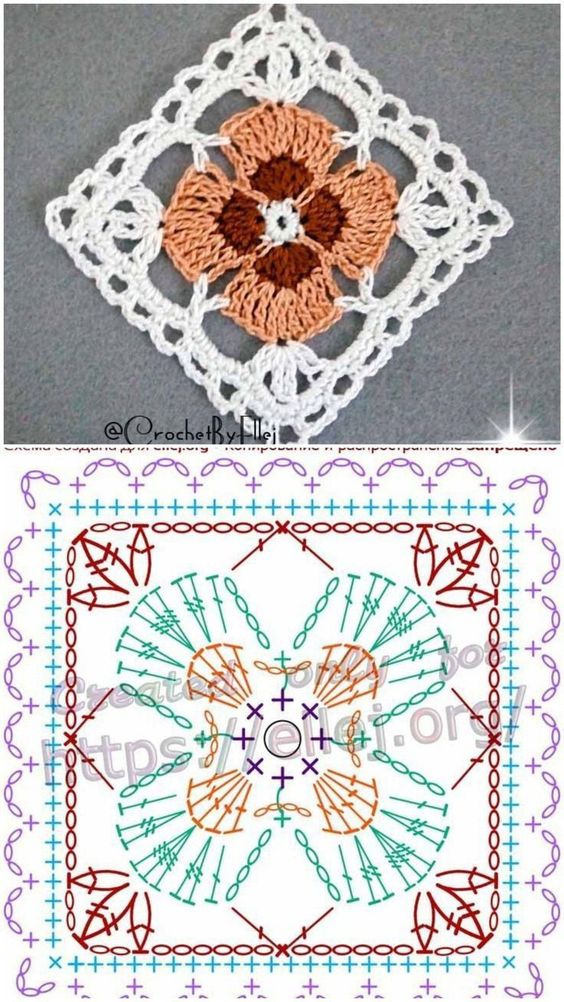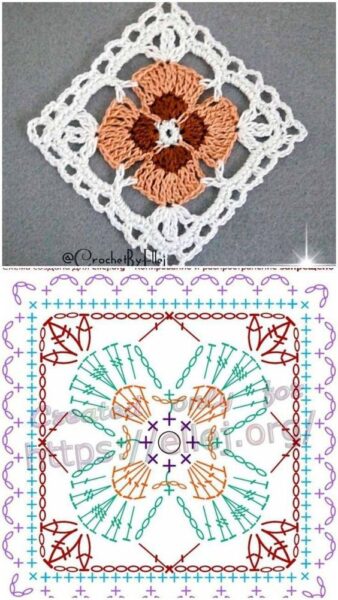 Here are some ideas to inspire your creativity:
Floral Crochet Blanket: Create several flower squares in different colors and assemble them to form a lush and lively crochet blanket.
Decorative Cushions: Make flower squares in shades that match your home decor and sew them into cushions to add a cheerful touch to your sofas and armchairs.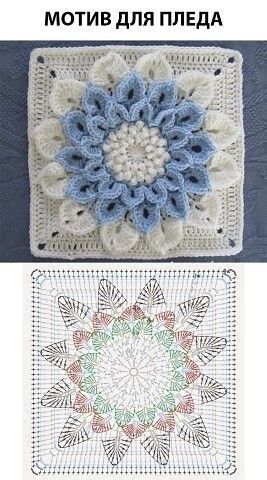 Purses and Purses: Use the squares as decorative panels in handbags and crochet purses, giving a unique and artistic touch to your creations.
Clothing and Accessories: Integrate squares into sweaters, vests, scarves or even accessories like headbands and necklaces.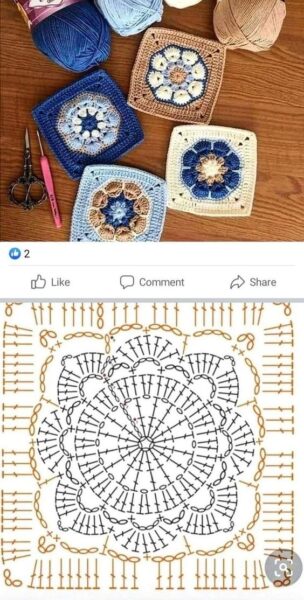 Crochet Wall Art: Assemble several squares into a frame or hoop to create a unique and enchanting piece of crochet wall art.
Remember that crochet is a form of artistic expression, so feel free to experiment and adapt the pattern to suit your creative vision.